The Menurkey Team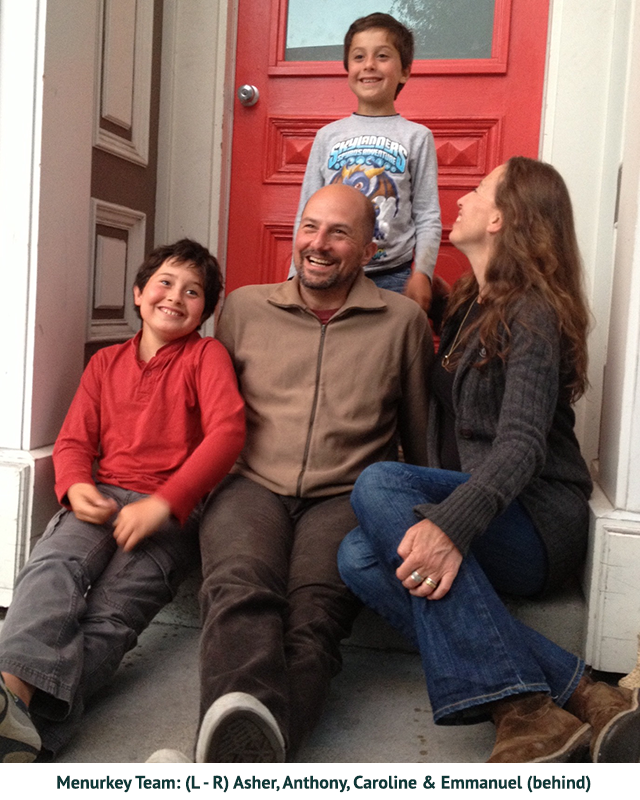 Asher Weintraub (CEO, Creator and Designer)
Asher is an inventor and aspiring video game designer who also loves to read and play golf.   He is entering the 4th grade this Fall.
Caroline Baron & Anthony Weintraub (Co-Presidents, Co-Parents)
Filmmakers and content creators by trade, Caroline and Anthony help facilitate Asher's vision, assisting on such things as product and logo design, website creation and sales.  They also make sure Asher gets to bed on time.
Emmanuel Weintraub (Vice-President, Chief Quality Control)
Emmanuel is Asher's seven-year-old brother and is a stalwart supporter of Asher's, providing a crucial second opinion on all things Menurkey.  He can often be found playing with Asher on their WiiU.
Special thanks go to our extended families and our intrepid production head – ceramist Connie Smith (Etsy store  – www.etsy.com/shop/doters).  Thanks also goes to the amazing folks at Plaque Art Creations, Makerbot Studios, videographers Bliss Holloway, Hisham Abed, and Abner Willis, Stephen Jacobs and our friends in the Dirty Sock Funtime Band, Kendall Haney, Emma Thatcher, David Frank, Gary Kane, Heidi Packer, Craig Hatkoff, and Nancy Diamond.
The Menurkey Mission
 What began as a way to encourage one of our son's ideas has grown into a mission – whomever we tell about the Menurkey smiles and asks questions, and it's a great way to discuss these two holidays in which we're thankful for all we've been given.  What better way to celebrate this strange but amazing occurrence with your family than with this funny and fascinating conversation starter?
Like us on Facebook (www.facebook.com/menurkey)
Follow us on twitter (www.twitter.com/menurkey)
Check out our Pinterest (http://pinterest.com/menurkey)
Happy Thanksgivukkah!